You might have thought of my wife, Joy Dewing, while reading any of a number of recent theatre news articles. Normally, I'd provide links to the articles, but today I'm a little short on time. They were:
The national tour of The Little Mermaid led by an Asian-American Ariel and how middle America is reacting to her.
The controversy about the role in Natasha, Pierre, and the Great Comet of 1812 going from Josh Grobin to Okieriete Onaodowan and then, almost, to Mandy Patinkin, ending up with the show closing.
The New England production of The Curious Incident of the Dog in the Nighttime that cast an actor who is, as we say nowadays, "on the autism spectrum" in the lead role of a young man on the autism spectrum.
Joy Dewing has been everybody's favorite casting director in New York for about ten years. She rose from unpaid intern to name-on-the-door partnership with Dave Clemmons; then when Dave left casting five years ago, she founded Joy Dewing Casting. She's cast a lot of tours, some Broadway, many regional productions, but had nothing to do with the shows mentioned.
Or did she?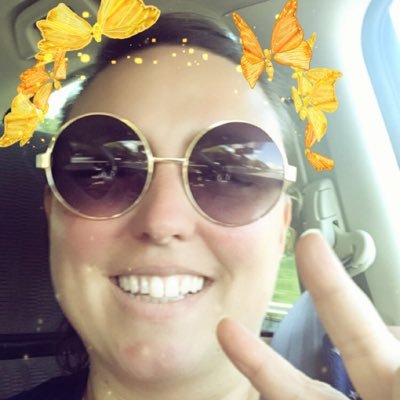 To no small degree, Joy has shaken things up in the theatre casting business. She never forgot her days as a performer, and how auditioners used to be treated like cattle – they literally called auditions "cattle calls" – in a very unsatisfying experience for all. In essence, Joy wanted to change that world; and did.
The two main ways she effected that change were leading by example – that is, providing the model of a vastly innovative casting company that others followed – and serving on the Diversity Committee of the Casting Society of America. Joy's improvements, in some cases, became industry-wide standards. And so one can argue she had something to do with the success of three hit shows she didn't really work on. And so I will.
This year, news events and presidential proclamations have reminded us that there is much racial prejudice across America. The internet gives rude bozos the confidence to say disturbing things anonymously, and, astoundingly, Diana Huey saw racist complaints from Seattle to Memphis about the mere fact that she, an American of Japanese descent, is portraying The Little Mermaid. Of course, this venom was spewed by miscreants who hadn't actually seen the show. Those who had loved Huey's performance.
Roll back a couple of years to the national tour of another family-friendly musical with an iconic title role, Annie, cast by Joy Dewing. I happened to be in the room (which is rare) when she first encountered Tori Bates and saw a ten-year-old's potential. When you get a lead role in a show, there are a slew of callbacks, and Joy sees to it that aspirants bring their best game. Ask anyone who's gotten a role in any of her dozens of shows. They'll credit Joy for providing support, encouragement and practical information leading them to win the role. Under Joy's nurturing, Tori was chosen by director-lyricist Martin Charnin to be the first African-American Annie on stage.
Some time later, when director Glenn Casale cast the tour of The Little Mermaid, he chose the most talented performer and didn't consider race. Which is as it should be. Which is as it is in no small part because of Joy's example with Annie.
Last season there was a very unusual Broadway musical based on a little bit of War and Peace. Those of you who've read War and Peace (Joy is one) know that Tolstoy didn't write about black people. When Natasha, Pierre, and the Great Comet of 1812 opened on Broadway, much was made of its extraordinary staging. Seats were torn out of the Imperial Theatre to make room for platforms, so that the show could play in various spaces surrounded by audience on all sides. Don't picture theatre in the round; picture a Calder mobile: different-sized planks, at different heights, dotting a crowd. Dave Malloy's music is rather dissimilar to any Broadway score you've heard before. Staging and score got people talking. You know what didn't? The multi-racial casting.
Denée Benton was nominated for a Tony for her portrayal of Natasha. Earlier, off-Broadway, the role had been played by Phillipa Soo, who later earned fame as Hamilton's stalwart wife. Another actor from Hamilton, Okieriete Onaodowan, replaced superstar Josh Groban, recently, as Pierre. In all of that time, nobody seemed to mind that the cast was chock full of actors who didn't look remotely Russian. Then, the need to up the box office led to the announcement that Broadway legend Mandy Patinkin would replace Oak Onaodowan as Pierre. My first thought was "But he's twice as old!" In a massive public relations debacle, this most un-racist of shows was accused of insensitivity in felling an Oak for last century's model. But you know all that.
What you might not know is that Joy's tireless work on that diversity committee helped foster an environment where casting with no regard to skin-tone isn't blinked at. She set up listening forums, in which casting directors heard first-hand of the struggles players-of-color face. And then she went beyond ethnic diversity. What struggles do so-called actors-with-disabilities face? What can be done to evolve to a place where character men in wheelchairs play something other than The Man Who Came To Dinner and Sunrise At Campobello?
I happened to be reading the capsule reviews in The New Yorker and was struck that two in a row mentioned disabled thespians on stage. And I thought of the aforementioned production of The Curious Incident of the Dog in the Nighttime with the actor who understands autism experientially. And I thought of Joy, who had nothing to do with those two plays, The Little Mermaid, Natasha/Pierre, or The Curious Incident, but EVERYTHING to do with creating the world in which they exist.
Happy birthday, darling.