One of the unsung heroes of contemporary musical theatre celebrates her birthday today, Sara Louise Lazarus. If I say a few words about what she does, my hope is that it's going to help you create better musicals. God knows the 18 years working with her have enriched my craft.
But I must admit I have what might be called the diarist's impulse: the sense that I should write this all down before the memory fades. I don't want to forget the lessons, the principles, the way of working, the caring. It's been eight months since we worked together and… well, you know brains.
And mine can't shake a thought about pit pulls. It's said they sink their sharp teeth into something – say a postman's leg – and refuse to let go. Jaws clamp down and it's impossible to loosen that grip. Now picture a long day of rehearsals for a group cabaret. Say twenty-one young performers have been scheduled for twenty-minute sessions working with Sara. If I've done the math right, that's seven hours or work for us. Except it's not, because Sara never sticks to the twenty minute limit. There's something she sees in a performance that she absolutely needs to make better, and refuses to give up on it – pit bull teeth in a leg.
Now, if you're one of the individuals singing, you're thrilled to have your performance sharpened. If you're me, on the other hand, you're exhausted from hours and hours of dogged fine-tuning. But, we keep on going, late into the night, because getting actors to convey truth in their songs is so very important to us.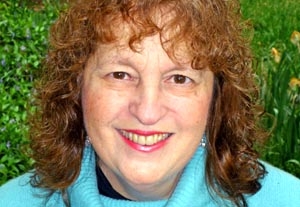 Not every day is marathon-rehearsal day. More often, it's a structured education with a series of steps that lead to a fully-acted, truthfully-expressed rendering of a musical theatre song. Sara breaks the process down into a set of assignments that constitute an in-depth investigation of material. You take the text, sans music, and work on it as an actor. At this point it's a prose monologue in which you don't stop at rhymes, or the end of lines, but move along at a pace totally determined by the emotions inherent in the words; how you respond to them. When Sara's satisfied that you've investigated the lyric and taken in all the implied or expressed facts about the character singing and their situation, you move on to learning the music. Singing the song now involves a discovery of how the composer has dealt with the cadences of the lyric. Has he emphasized the syllables you emphasized in your monologue rendition? No? Then figure out why.
So, readers of this blog know that it's written for writers. And I'm going to pause here to remind you of the need to stay on the same page. The lyricist has an idea about how the text should be acted. The composer can't have a conflicting idea. Collaborators must go back and forth, revising and adjusting, until they're on the same page.
For seventy-five years now, since Oklahoma!, subtext has had paramount importance in good musical theatre writing. Sara's students then explore the thought behind the words. I don't know if this is true of everyone, but, whenever I speak, my brain darts through all sorts of words and phrases I choose not to say out loud. (Some have been known to make fun of me for my halting way of talking.) Characters in good musicals have stuff in their heads the audience will never get to hear. And, just because I just mentioned the show, let's use People Will Say We're In Love as an example. Oscar Hammerstein's lyric says
Don't throw bouquets at me
Don't please my folks too much
Don't laugh at my jokes too much
People will say we're in love
But what the love-sodden character is actually thinking is just the opposite:
Show that you adore me by tossing me flowers
Be a great partner by cozying up to my parents
Interact with me like you think I'm scintillating
I love you, and don't give a damn who knows it
None of that is said out loud; it's the subtext. So the singers go back into monologue and speak something half theirs, half Hammerstein.
Show that you adore me by tossing me flowers.
Don't throw bouquets at me
Be a great partner by cozying up to my parents.
Don't please my folks too much
Interact with me like you think I'm scintillating.
Don't laugh at my jokes too much
I love you, and don't give a damn who knows it.
People will say we're in love
Sounds crazy, no? Well, that's Laurie and Curly for you. A couple of contradictions who don't express exactly what's on their minds.
The culmination of the process is to match movements to the subtext, so that gestures – and these can be as subtle as a shift in where one's eyes focus – are timed so that the audience sees the impulse to sing a line before the line is sung.
I realize this might sound unnecessarily complex, or seem unnatural when expressed in a quick essay. But Sara's dealing with a roomful of bright students who eventually grasp this (or don't) over time, as a group. And think about this: In real life, we listen to people who say things but have thoughts they don't say all the time. So, a Sara-directed performance is infinitely closer to real life than the far-less-acted vocal displays we're all too used to seeing.
There are too many Sara-trained performers on Broadway to name. Hello Dolly, School of Rock, Miss Saigon, Les Miserables, Wicked, The Bridges of Madison County, Little Shop of Horrors, Side Show, Throughly Modern Millie. I know, I know: Lists are boring to read. Has one teacher put a higher percentage of students on The Great White Way? I think not. Call it the benefit of being bit by a pit bull.
But the benefit for me, being a part of all of this, is a revolution in how I think about writing lyrics and music. My Sara-fed familiarity with the process actors go through has immeasurably affected my creative process on my last four or five musicals. Today a huge quantity of entertainers are wishing Sara a happy birthday, acknowledging how she upped their game. Me too, but it's a slightly different game.