Sure, spring is a time of change, but was anyone fully prepared for the tumultuous transformation of New York's community of critics? I sure wasn't. Each alteration (and altercation?) came as a complete surprise to me, and since I've never been fond of change, I got a little sad over every move.
The spring of our discontent actually started in winter (say, there's a better phrase) when the Times let go of long-time second-stringer Charles Isherwood. His was a voice we'd gotten used to hearing, as, over the years, an increasing number of notable shows weren't reviewed by Chief Drama Critic Ben Brantley. The longstanding tradition is to believe that the Chief Drama Critic is the Most Powerful Man on Broadway. Which breeds considerable fear. And antipathy. Understudy Isherwood never garnered the same dread.
I grew up reading Walter Kerr in the Times every Sunday. Kerr's early career included the writing of a couple of Broadway musicals, so there was never any doubt he was my kind of guy. Those were created with his wife, Jean Kerr, and when Walter became a critic, Jean wrote far more successful plays on her own. What would happen if a husband was put in the position of having to review his wife's play? This Frequently Asked Question became the basis for a hit comedy by Ira Levin, Critic's Choice.
The word, "recuse" keeps popping up these days, doesn't it? But I digress. As a kid, I ate up Kerr's columns. These weren't reviews, per se, but think pieces on shows he'd seen – what made them entertaining, or how they could have been better. And that sort of analysis is what fascinated me. (It still does.) A former college professor, Walter Kerr was wonderfully articulate; hell, they named a theatre after him – a move I cheered.
The twenty-first century New York Times hasn't provided space for Kerr-like wisdom. Luckily, there have been a handful of critics, writing for other organs, that pay attention to the machinations of theatre writing in their regular reviews. The one I've read most often, for the past sixteen years, is my old friend Matthew Murray at a website called Talkin' Broadway. Every time a review of his came out, there'd be a blurb on the site's theatre chat board, and this meant chatters were apt to respond. In effect, Matthew's reviews were often the start of an argument. It should not surprise you to learn I like a good debate about theatre.
Murray's no Kerr, but the connecting tissue is that from childhood to now, I've turned to critiques to learn more about writing for the theatre. And I should have already pointed out that it's wholly unnecessary to agree with an opinion if you're looking to learn from it. So, here we are, wondering what to make of the phenomenal success of Hamilton. What does it mean for us as musical theatre writers? Well, I found reading those rave reviews tiring after a while. The only naysayer I could find: Matthew Murray. Now, don't jump to the conclusion that he's some sort of idiot due to his immunity to the show's many charms. Read what he has to say. It's fascinating to learn why all the things that clicked for you didn't click for him. That's an education.
Ten years ago, my show, Such Good Friends, was chosen for presentation in the New York Musical Theatre Festival. Would Matthew review my show, risking a rift like the one in Critic's Choice? Nope. This wasn't the first time Matthew had dealt with a friend on the other end of his microscope. He'd recuse himself, but would make sure another critic covered my show. He'd also write a feature about the show before it opened. Privately, he told me that he'd very much enjoyed. Then, at the end of the year, the Talkin' Broadway reviewers named the best musicals they'd seen in any festival that year. And the winners were:
Bash'd – Awarded by Dan Bacalzo

The Seven-Year B*tch – Awarded by Peter Filichia

Unlock'd – Awarded by Matthew Murray

Such Good Friends – Awarded by Linda Tullberg
Talk about win-win! Matthew (and Peter Filichia) honored friends of mine, and I got the same honor from a stranger.
If the past few paragraphs have seemed like a valedictory, it's because my astute old friend has decided to exit, to give up his position as reviewer of theatre for something that (I assume) pays a whole lot better. His last review posted a couple days ago. And what comes to mind is a news story I recently read about a public library somewhere in the northwest closing its doors. This great wealth of knowledge will no longer be part of my ongoing schooling.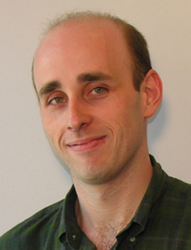 (I'll also miss David Cote in Time Out New York.)
One bit of wisdom I'd picked up from Matthew is that Jesse Green, of New York Magazine, is another really good critic. And here you don't have to take my word for it, or Matthew's. The New York Times chose Green to replace Isherwood, which is good news for those of us who like good writing. The Times, "The Paper of Record," sees itself as a meritocracy. Only the best get to work there. And yet, there was something of a hue and cry over the Green appointment. For quite a while, theatre criticism at The Times has come from white men, and there were those who'd been hoping the job would go to someone not white or not male. Before this teapot tempest, it hadn't occurred to me Jesse Green was a white dude. (Jesse is a female character name in one of my shows.) I merely knew he was good – from reading him.
On the other hand, there's another critic who consistently writes perplexing sentences. The kind I read over and over, trying to figure out their meaning, and only succeed half the time. The critic's name doesn't reveal gender, or any particular ethnicity. The most recent review, of Hello Dolly!, spends paragraph after paragraph telling the oft-told biography of Bette Midler, as if we needed to be introduced to one of the biggest stars of our time. Had this critic been chosen by the Times, they would have gotten that much hoped-for Person of Color. But a far worse choice, I think. But what do I know? This spring this abstruse scribbler won the Pulitzer Prize for Criticism.