It was December, in New York, in a year ending with 9. I had an idea for a musical, a theatre company that could offer me space, a director I trusted and a book writer I didn't quite trust. But the more remarkable thing is that I conceived of an entirely radical new way of developing a musical.
The Company of Women was designed to celebrate female friendships, but I, a male, could claim no first-hand knowledge of the subject. I'd need to do research, and came up with the notion that my investigation could take the form of a troupe of players – all women – improvising scenes that, in some way, related to their actual experiences. I've a near-religious faith in improv, and here it was the secret sauce that, we all hoped, could develop an interesting show in an innovative way.
The actresses we cast were a diverse bunch: that was our intention. I think there were about a dozen. Two were friends. Two were named Sara, and they were the youngest and the oldest of our ensemble. One African-American, and one who'd grown up in Puerto Rico. One was so patrician, a rumor started that she had lots of money. At least one clearly didn't. What we had them do was to write premises for scenes on index cards. The premises were true things that had happened to them. The people improvising were never the card-contributors, so, individuals had the fun of watching how other players were acting out events from their own lives.
I watched, fairly silently, and took notes. Ideas for songs occurred to me. Somebody humorously dismissed the male gender with a line, "They're good in the winter," that struck me as a great song title. And this suggested a context. If a bunch of gal pals became aware they were sitting around, drinks in hand, ragging on men, they might challenge themselves to speak in positive terms. And struggle with it … the premise of my song.
My grandfather's wife had once been an actress, and, hearing about the project, she pooh-poohed it as if I were doing something immoral. "What's in it for them?" she demanded. The couple who ran the theatre company had the opposite view: Our participants were gaining valuable experience in developmental improvisation. Their improv skills improved and they had the satisfaction of contributing to a new musical. No money flowed in any direction.
In the 1970s, Michael Bennett recorded rap sessions with working Broadway dancers, known of whom were stars. The show that evolved from these, A Chorus Line, cast its contributors and became the longest-running Broadway show of all time. With all that profit, there developed a problem: how to adequately compensate those that provided the fodder for the writers? We should all have such problems!
While I was aware of A Chorus Line, I knew nothing of a then-not-popular sitcom that was running on HBO. It focused on the man troubles of four upper class urban white girls. It seemed the characters barely had a thought that wasn't connected to dating. Shoes, clothes, cocktails, and tales-of-cock – these were its concerns. Since cable networks didn't live and die based on ratings, the show was given many seasons to develop an audience, and, eventually, it did.
The Company of Women, we all felt, shouldn't show females as dependent on males for emotional well-being. Our lesbian character wouldn't derive self-worth from a girlfriend, either. There'd be no supply of disposable income magically coming from nowhere. This would be a musical that would reflect contemporary reality.
But the untrusted librettist wasn't quite down with that last goal. She kept talking about having our characters receive mylar envelopes in the mail, inviting them to hop a spaceship to a far-off planet.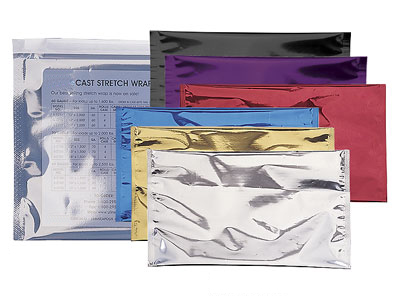 Why mylar? I don't know, but it was very important to my partner.
How real to make the show was a collaborative disagreement that couldn't quite be settled. I kept writing songs that were inspired by the improvs. Pat kept writing scenes that were products of her wild imagination. I got increasingly annoyed by this. The producing pair called a meeting for us to settle our differences. I anticipated this with a great level of intensity. The longer we kept on divergent paths, the more likely the show would end up a mess. Were we not cut out to be collaborators?
I had something of a head of steam as I reached for the doorknob. This thing had to be resolved, and communication had to be repaired. I entered the space and a roomful of people yelled "Surprise!" It was my 30th birthday, and everyone – including Pat – wanted to celebrate. Indeed, I was surprised, but that hoped-for resolution had to wait. I could barely enjoy the party, cake and gifts.
Two months later, we presented a draft to the gang that had inspired us. They cold-read the script and I sang all the songs. And then we all parted ways. Pat went on to write a musical about women journeying to a distant planet. And I went on to work with a new librettist who shared my vision of keeping things as real as possible. When she moved from New York, I soldiered on, alone.
All these experiences, that journey of learning-through-improv, led to a script with an impressive amount of verisimilitude. Its commercial prospects, though, were completely hamstrung by the existence of that homogenous television entertainment. It had captured the zeitgeist and become extremely popular. My six women, of various ages, races, and social status who'd go out drinking together were no match for the four white clotheshorses sipping cosmos America fell in love with.